Custom Size Screendoor Solves Problems with Retrofit Openings
DIY Solution Vs Custom Made
Recently helped a customer with some window screens at his rental property. I noticed he had a brand new replacement screendoor from the store waiting to install. Casually mentioned that he could return it for a custom size screendoor from East Bay Screens. He politely declined and said he would try his store bought solution first.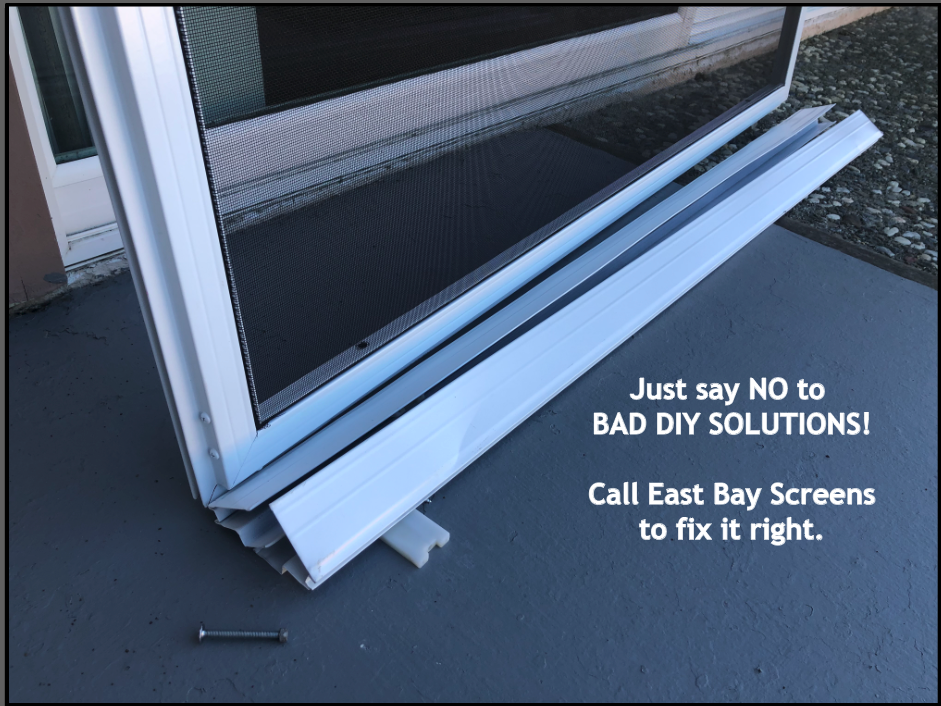 1
Adjustment pieces for the store bought screen door. These require yearly maintenance otherwise the screendoor falls out of the opening.
2
Random leftover screw. That can't be good.
Unfortunately the rental home had replacement glass door.  As custom with vinyl replacement glass sliders, the new doorway has a significantly shorter height. Our customer tried to use an off the shelf replacement door for his retrofit patio slider.  Noticing that the one size fits all door was not working here, he called the retailer for help.
The store recommended he remove the top and bottom adjustment pieces to make it fit in the shorter doorway. The door fit in there, but keep falling out after use. After an hour of fiddling with it, he called East Bay Screens.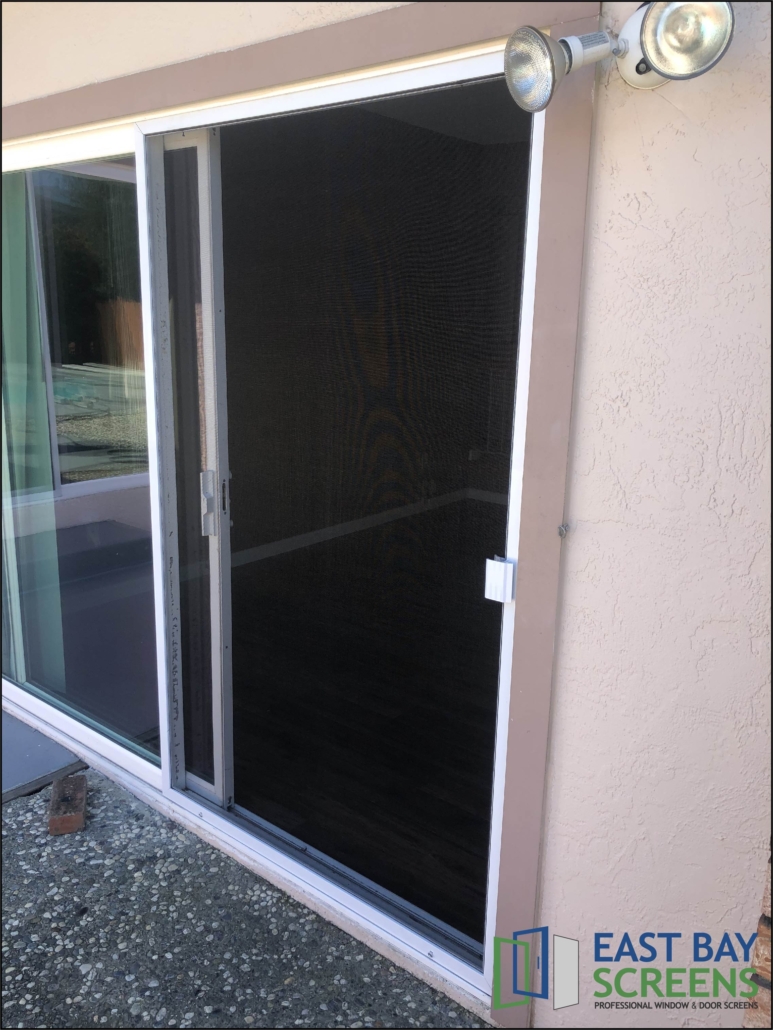 1
Metal door handle for durability and easy grab.
2
Steel ball bearing wheels for easy rolling.
3
Custom size for good fit.
4
Charcoal fiberglass mesh. Good clarity and durability in the sun.
Now the home has a great replacement door that rolls smoothly and doesn't fall off the track.  Go to the hotspots on the picture above to see the door features.
This customer opted for a medium duty slider for his rental property. We also carry heavy duty replacement screendoors and thicker fabrics for more wear and tear that can come with rental properties.
When you need a new screendoor, don't waste your time with an off the shelf solution. Call East Bay Screens for a custom size screendoor today!